THE FUTURE OF CULTURE TECHNOLOGY
ASIA'S NO.1ENTERTAINMENT GROUP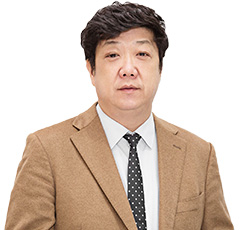 Since the business launch in April 1998, building on the digital contents delivery to mobile phones and websites, we have been expanding into the entertainment field by diversifying our businesses into network communications, video and music, media, and management business. In 2011, we made a major shift in our business lineup to focus on the entertainment field by restructuring our group businesses.
In the rapidly changing entertainment industry, we have been aiming for the business expansion and improved earnings with an aggressive stance by embarking on CS broadcasting business, management business, mobile business, fan club business, merchandising business, and rights business to grow as a general entertainment company and to build the foundation from which to challenge for new businesses.
Upon receiving the capital participation from SM Entertainment Group in 2018, we have been planning to promote mobile entertainment contents and platform businesses as our new businesses, let alone the securement of a diversity of contents and the strengthening of our contents creation ability.
Along with this change, on January 1, 2019, we changed our corporate name from Digital Adventure, Inc. to "Stream Media Corporation" as a new branding with an eye to expanding our businesses.
We will continue to deliver information not only from Japan and Korea but also from the whole Asia as our stage, create opportunities for new business creation, and carry out our businesses to generate our new corporate value in accordance with our corporate mission to enrich people's heart as an Asia's leading general entertainment company.
To that end, every one of our officers and employees will make concerted efforts to grow our businesses with a fresh outlook to further expand our corporate value. We look forward to your continued business with us in the future.
January 2019
Choi Gwan Yong, President
Stream Media Corporation